Dubai Now Has Its Own Monopoly But No One Could Have Guessed The Top Spots
Last night at the Burj Al Arab, the region's first Monopoly board was revealed to MUCH excitement.
Why? 'Cus the launch brought back serious nostalgia for anyone who grew up playing Monopoly as a kid AND the big reveal of which locations got the nod was announced.
Fittingly, the board's priciest destination (yano, the purple spot that'll cost you 400 Monopoly bucks) is the Burj Al Arab, and the rest of the board features some of the cities most-popular spots, and trust us, there are some you definitely would not have guessed.
Without further ado… HERE are all the spots that made it onto the Dubai Monopoly board
From Purple… Allll the way down to Brown, gang's all here
Joining the Burj Al Arab at Purple is Bluewaters. Then… Dubai Airport, Burj Khalifa, Atlantis the Palm, Jumeirah Emirates Towers, Jumeirah Beach Hotel, Dubai Marina, Madinat Jumeirah, Dubai Taxi, Global Village, Nord Anglia International Dubai School, Dubai Opera, Mall of the Emirates, Festival City, Al Seef, Dubai Bus, Dubai Frame, Dubai Miracle Garden, Atlantis Aquaventure, City Walk, La Mer, Xclusive Yachts, Dubai Metro, Al Fahidi and Sheikh Zayed Road.
Phew!
Gang's ALLLLLL HERE.
Amazing to see a representation for Old Dubai, aswell of some of Dubai's most recent developments.
But this is Dubai, how soon do you reckon it'll be before they need a full board upgrade??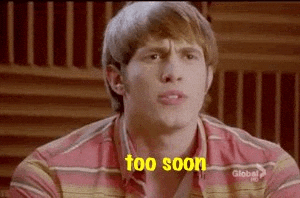 Mr Monopoly himself was even at the launch!
#Dubai iconic destinations featured on the first regionally inspired edition – MONOPOLY Dubai which was launched at BurjAlArab. Dubai Holding has a total of five property squares on the board. pic.twitter.com/qQ8Z9E4BtW

— Dubai | دبي (@DubaiTrends) November 4, 2019