Oi Oi! The Weekend Is So Close And Here Are 6 Brill Things You Can Do
Yaassssss! The weekend is finally drawing near and as always, it's JAM-PACKED.
And the best part? You've got loads of activities to choose from. From a moving dance performance at Dubai Opera to a brand new brunch, a kids fitness class, the most magical yoga class that ever there was, and so much more.
Running towards the weekend like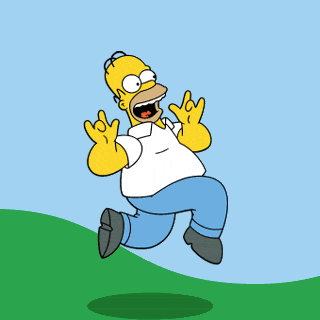 6. You'll fall in love with dance once again at this gripping Dubai Opera show
Early Spring is a moving dance performance and it starts TONIGHT at the iconic Downtown venue.
You might already recognise the captivating plotline Composed by Du Wei, the story was adapted from the critically acclaimed novel Early Spring in February, written by Rou Shi, in 1963.
When? Wednesday, September 11 and Thursday, September 12
Where? Dubai Opera, Downtown Dubai
5. A GUINNESS WORLD RECORDS™ show is coming to Dubai
And entry is FREE!
If you're a fan of mind-boggling feats, or if you've ever dreamed of attempting a GUINNESS WORLD RECORD™, this show is for you.
From September 13 to November 23, GUINNESS WORLD RECORDS™ will be at WAFI, with record-breaking stories, live challenges and world record attempts, you'll even have the chance to be 'OFFICIALLY AMAZING'™ at WAFI this year!
There will be brill activities every Friday and Saturday and WAFI will attempt to break TWO records during this period… amazing!
GUINNESS WORLD RECORDS™ will be at WAFI from September 13 to November 23 during mall trading hours.
More info here
4. Parents! Take your kids to a free Iconic workout class
Iconic is a Dubai Marina located gym and they're throwing open their doors to a younger audience this Saturday.
Kids between 5yrs and 12yrs are all welcome to a FREE trial class (*The class is open to kids of Iconic members), part of a kids training programme where the littlies will learn exercise skills, play games and, most importantly, have fun!
Email allen@iconicfitness.ae / call 04 422 5338 / or get more info here.
3. Take part in a magical yoga practice at Atlantis, The Palm
A unique yoga experience, for beginners, intermediate to advanced, is available at the world-famous Atlantis, The Palm hotel- in its very core, the ShuiQi Spa & Fitness holds Hatha classes by the aquatic surrounding in The Lost Chambers Aquarium.
All levels and abilities are welcome, all you need to do is book a spot ahead of time, and get there on time- because towels, yoga mats and water are included in its bargain rate of AED130.
Join on Sunday, Tuesday or Friday from 8am-9am.
More info here
2. It's Showtime! Masterchef has a new Friday brunch
MasterChef, the TV Experience, has a brand new Friday brunch – A must add to any upcoming weekend plans.
Foodie connoisseurs, 'gram go-getters and avid brunch-goers will LOVE the launch of this Friday brunch hotspot. Adding a touch of pizzaz, with the new concept for their 'Showtime! Brunch', peeps will get to experience the culinary greats, inspired and influenced cuisines popularised by the cooking show's contenders.
Not your usual brunch, the dishes are FAMOUS and it's all table service. YES! So starters, your choice of main course AND unlimited desserts- will all be served to the table.
More info here
When? Friday, 12.30pm-4.30pm
How much?
AED299 for the non-alcoholic package
AED429 with house bevvies
AED489 for the sparkling package
For reservations, book here or call 04 550 8111.
1. Shop 'till you drop at Dubai Mall's brand new Urban Outfitters
The one you've been waiting for… Urban Outfitters has finally arrived in Dubai and they've gone big with a spacious store in Dubai Mall, no less. Championing a mix of niche brands for which the store is famous, for both men and women. And yup folks, there IS a homeware section. Come prepared to part with your dirhams, because the products are fab!