RANKED: The Top 10 Places To Watch The Rugby World Cup In Dubai In 2019
Dubai, make room in your calendar…
The Rugby World Cup 2019 is kicking off in Japan on September 20 which means you've get six weeks of international rugby to look forward to.
The con? Many of the matches kick-off in the morning, midday and lunch, Dubai time.
The plus? Dubai is JAM-PACKED with venues ready to host you at any hour of the day.
So without further ado, here are the 10 best spots in Dubai to catch the RWC
How did Lovin Dubai choose the final list?
Finalists were selected from all across Dubai
Online reviews, previous media coverage and notable blogs were also included in the overall rating
The final list is subjective – if we've missed out on any must-try places across Dubai, please do let us know!
The brand's social media audience and engagement were considered
10. UBK, JLT
When a top local in JLT has 19 screens, a covered garden and more happy hours to beat the band,  this is a handy one-to-know for JLT dwellers/employees/anyone who appreciates a good drinks deal.
9. Bridgewater Tavern, JW Marriott Marquis
Spanning over two floors, the Bridgewater Tavern is a classy kind of sports bar. It has plenty of screens so you won't miss a moment of the action, and the food is top-notch.
8. Irish Village, Al Garhoud and Studio One Hotel
As Irish as you'll get, with each location boasting large outdoor areas, Irish Village is perfect for those midday afternoon matches that you've done a sneaky quick exit for work from. (No judgement, we'll see you there).
7. Off-Side, JBR (Previously Girders)
This indoor hops-garden is a great one-to-know for JBR residents. Previously Girders, this has the biggest indoor screen in Dubai Marina, so expect a mob for the big games.
6. Barasti, Le Meridien Mina Syahi Beach Resort & Marina Dubai Marina
Barasti is the mammoth beachfront beach club and sports bar where you're guaranteed to catch every game throughout the Rugby World Cup, with extra events and activities lined up to keep you entertained throughout the whole tournament.
5. Nezesaussi Grill, Dubai Marina
Nezesaussi, short for New Zealand and South Africa will be the go-to for rugby fans in Dubai Marina and Downtown. This is a sports bar through and through, so expect a frenzy of eager fans for every game.
An unlikely contender, however, this stylish hotel will also be hosting every game, very handy info for people in the area!
3. Kickers, Sports City
Kickers at Sports City is prepping for the Rugby World Cup, with multiple screens and drinks deals, this is the go-to for Sports City and Motor City folk for the cup.
2. Bidi Bondis, Palm Jumeirah
This Aussie/New Zealand sports bar on the Palm has cracking deals and is a big favourite for any and all rugby matches.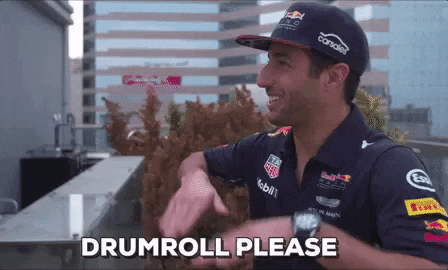 1. McGettigan's, JLT
It goes without saying, Dubai's top Irish bar was always going to make this list. McGettigan's has branches across Dubai, but the JLT spot is number uno thanks to its multiple sports screens, great eats and plenty of craic. Plus, with Ireland looking good to take home the trophy this year, (read: I'm biased) expect fans filling every inch of this spot from the word go.
Set up camp here for the entire RWC.