Gangs All Here: 7 Awesome Events Happening in Dubai This Weekend
The week moved at a snail's pace but all of a sudden the weekend looms, light a bright shiny beacon and there is SO MUCH to look forward to.
Feel like jumping on board the biggest boat party in Dubai? Feel like a free pint of the black stuff? Or do you want to watch the Joker from the comfort of one of Dubai's most theatrical venues?
Gang's alll hereeeeee….
Leavin work like this Thursday like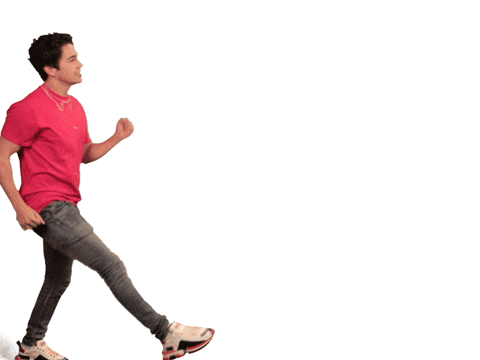 7. The Lovin Dubai Cruise sets sail every Saturday
For a Saturday party look no further! This is the Lotus Mega Yacht that lives in Dubai Marina and comes complete with a pool, a cinema, a BBQ a buffet,  a DJ, drinks and so much more is ready for you, your family and your mates.
Tickets at AED199 -food, soft drinks
AED299 – regular brunch
AED499 – VIP brunch
Kids under 5 go free@
VIP brunch? Get access to the VIP area with private jacuzzi, premium drinks and bubbles
The Cruise departs from Dubai Marina (next to Pier 7) and passes Atlantis, The Palm and reaches the Burj Al Arab.
Dates: Every Saturday from 12.30pm to 4.30pm
6. Get spooked for Halloween early this year with an epic 'Dine in the Dark' experience
This is a must for all Halloween lovers!
We're not kids anymore, so it's sometimes difficult to recreate the magic of Halloween, (like when you go a party, and only half of the crowd dresses up, what's up with that?).
So a spooky experience has launched in Dubai, and it's WELL WORTH your time if you're up for a scare.
Noire is the 'dine in the dark' experience in Fairmont and for the whole month of Halloween it's taken a spooky turn. Starting from the moment you enter the elevator; prepare to jump out of your skin as there might well be people waiting for you in the dark. It's creepy in the best way! The food and drinks are spooky-themed, but you're eating in PITCH BLACK.
When? From 1-31 October at Noire.
To book please call +971 4 311 8316 or email dbi.fbconcierge@fairmont.com
https://www.instagram.com/p/B2gF0hBJMzF/
5. The Rugby World Cup is ongoing and you can get a free pint of the black stuff EVERY weekday
It's as simple as printing out a slip, signing it and taking it to the nearest participating venue. It'll probably be the easiest free pint you've gotten in your life!
4. Get 2-for-1 on 3-course menus across Dubai and Abu Dhabi for the ENTERTAINER Food Fest 2019
Introducing: The ENTERTAINER Food Fest 2019, it's running until October 10 and it's free for everyone!
You can get 2-for-1 on 3-course menus starting from AED70… How good is that?!
The incredible thing is, you don't need to purchase the ENTERTAINER app to get these brilliant value meal deals – just click here to get started!
3. Make the most of your Friday at this extended happy hour after this Thai-style brunch
For authentic Thai eats, brill atmosphere and an extended happy hour, get yourself to Mango Tree on JBR each and every Friday. There's live music, indoor and outdoor seating areas and a deelish spread!
The Bangkok Street Brunch *with an extended happy hour*, starts from 1-4pm, with the early Happy Hour between 4-7pm that will include 30% off on selected beverages- and live DJ performance, on Fridays and all weekend-long.
This will set you back AED149 with soft beverages and AED299 with house bevvies.
What a deal!
2. Watch the Joker at Dubai Opera
The highly anticipated movie the Joker has just landed and the internet is full of praise for Joaquin Phoenix who plays the lead role. Could you think of a better venue to watch it than the theatrical Dubai Opera? We think not!
When? October 3 and 4, 3pm and 7pm
How much? Tickets AED60, ticket plus a house drink and popcorn AED95
1. One to book in: Rita Ora and other major acts are coming to a music festival at W Dubai – The Palm