India To Begin A 15-Day Mission To Send Stranded Residents Back To The UAE From July 12
India To Begin A 15-Day Mission To Send Stranded Residents Back To The UAE From July 12
This is WONDERFUL news for all those many Indian expats who have been away from their second home for more than 120 days now! As many stranded expats have been patiently waiting to return to their families, jobs, home, pets and to finally be able to clear their mounting payments (bills, rent, electricity) and etc.
India in collaboration with the UAE authorities will begin to fly thousands of stranded UAE residents back to the Emirates in a series of special flights from July 12 to July 26.
This for the first time since March will enable airlines to take passengers in both directions (for 15 days, from July 12 to July 26)!
The Indian Ministry of Civil Aviation declared the charter flights by UAE-based carriers will take thousands of people from the Emirates home to India and vice versa
As, on their return journey, these UAE-based chartered flights will bring BACK UAE residents who have been stranded in India since the borders closed in mid-March.
The Indian and UAE governments agreed to operate special flights from July 12 to July 26.
Indian expats returning to the UAE must have an ICA approval code. Indian carriers will also operate two-way repatriation flights. These flights will take the 'ICA approved' UAE residents to the Emirates on their outbound journey from India
In an official tweet by the Indian Ministry, it was clarified that depending on the success of the mission, the 15-day flight operation could be extended.
This could highly depend on the cooperation of passengers and their disciple to abide by the strict COVID-19 safety regulations in place.
These special flights will ONLY take bookings of passengers whose final destination is the UAE
This may be the most exciting news that stranded overseas expats have heard in a long time!! We hope to see you all back real soon.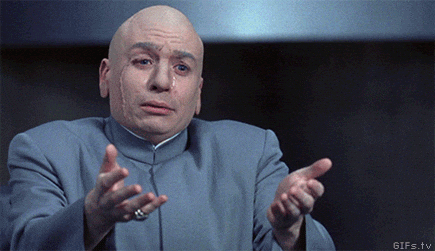 As cabin baggage is NOT permitted, you can get yourself this multi-compartment and Convertable Shoulder Laptop Bag, to store all your in-flight essentials when travelling back home.
You WILL be permitted to carry your laptop, handbag, briefcase and baby items with you during the flight.
On Amazon for AED 139.00.
This Spacious Laptop Tote Bag for Women is your one-stop solution if you're big on organisation and order! With 3 layer compartments, this premium PU leather bag has a section for just about anything and errathing.
Promising review:
"The bag looks beautiful. Right like in the pictures of the website, rigid and spacefull! I'm very satisfied so far. Will update after using it for some time. It is easy to carry on the shoulder as well, so yes, ladies, if you need to carry a lot of stuff and want to look professional at the same, go ahead!
Buy it from Amazon for AED 233.35.
Note: This article may contain affiliate links. Lovin Dubai can receive a commission if items are purchased through a link from this post.