It's Official: Here Are The Top 10 Places To Get Pancakes In Dubai
Mmmmm watery-mouth situation.
They come sweet and savour and in all sorts of sizes, but whatever type of pancake floats your boat: one thing is clear. They are 'hella delish.
After much deliberation, we whittled it down to 10 BRILL sports to sort your pancake cravings, right on your doorstep.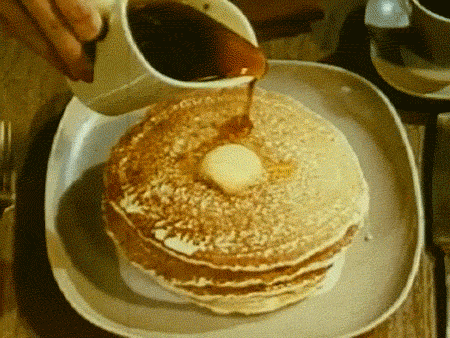 How did Lovin Dubai choose the final list?
Finalists were selected from all across Dubai
Online reviews, previous media coverage and notable blogs were also included in the overall rating
The final list is subjective – if we've missed out on any must-try places across Dubai, please do let us know!
The brand's social media audience and engagement were considered
10. Waffle & Crepe
Dubai has a love affair with Lotus and if you're in the mood for serious Lotus/crepe indulgence, this crepe stack is the stack for you.
Simply oozing in Lotus drizzle and topped with a Lotus bickie, this is a pancake foursome you won't forget anytime soon.
9. Denny's, Sheikh Zayed Road
Try these now. Thank us later. Go to Denny's if you've been to the states before and want to experience what a famous 'Merican portion is like up close and personal. MWAH.
8. Walnut Grove, Citywalk
Walnut Grove is a treasure trove of delicious eats. The portions here are hearty, (have you SEEN the size of the cakes?!) it's on the Entertainer (you're welcome) and, the stacks of pancakes are exactly what you would hope for. Thick, fluffy and oozing in whatever topping you choose.
7. iHop, various locations
Whatever you say about resto chains, it would be simply rude to not include the International House of Pancakes on this list.
(Plus we were inundated with votes for this spot on our Insta question) Shout out to iHop for making pancakes socially acceptable for every meal of the day.
6. Eggspectation, JBR
Despite what the name might suggest, these guys do more than eggs. Serving up big, moreish portions, this is a firm favourite pancake and brekkie spot in JBR, it's surprising this place hasn't gone bigger with more branches.
If you're into breakfast pancakes stacks with all the goods, like maple syrup, fried eggs and heaps of veal bacon, this is your spot.
5. L'etto Caffe, various locations
Sure, this spot LOOKS like a 'grammers dream but this place also do GREAT crepes to boot.
If you grew up with crepes, the ones that are so thin and light you could eat ten of 'em, well the crepes at  L'etto are the closest you'll get in Dubai.
Toppings wise, it's all the classics. Get them with Nutella, fresh berries, or the OG: lemon & sugar.
4. Clinton Street Bakery
This bakery is an import from New York and if New Yorkers have one thing nailed, it's delicious eats. For a stack of pancakes that are nearly as good as your 'momma makes 'em, come here.
3. Arrows and Sparrows, The Greens
This neighbourhood caf isn't just your go-to for healthy eats and treats, the pancake stacks here are like no other.
The best part? These beautys are actually gluten-free banana pancakes and they come ooozzzing with chocolate sauce.
DREAMY pancake situation.
2. Sarabeth's, City Walk
For pancakes of the fancier variety, Sarabeth's is a gorgeous little cafe (it's also recently opened in Mall of the Emirates) that serves up a heavenly stack of traditional pancakes. Try the lemon ricotta pancakes, a perfect balance of sweet and savoury. Thank us later.
1. Cocoa Room, Al Safa
A moment of appreciation for the Oreo Midnight pancakes at Cocoa Room, where every bite is a deeply-delicious and perfectly balanced ratio of chocolate to pancake.
Topped with a scoop of vanilla ice-cream which slowly starts to drip into your pancake and creates a mouth-watering mess, find a tastier pancake stack. We'll wait.