The Instagram Rich List For 2019 Is Out And 2 Arab Names Sit In The Top 100
Avert your eyes if the 'fluencer earning model offends your work ethic.
'Cos the world's top influencers are earning SERIOUS coin for a single post to their Instagram feed, with Ms Kylie Jenner earning a mind-boggling AED4.4mill per post (!!!)… Jenner has a total of 139million followers on the photo-sharing app.
Taking it closer to home, two huge names in the region were also recognised in the rankings released by Hopper, an Instagram analytics platform this week.
(*Worth noting this does not mean the names below have accepted this amount for a post. Our girl Huda Kattan hit back at rankings similar to this when back in 2017 it was claimed she made AED66k for a post).
*Growing your Instagram account when you realise how much money there is to be made like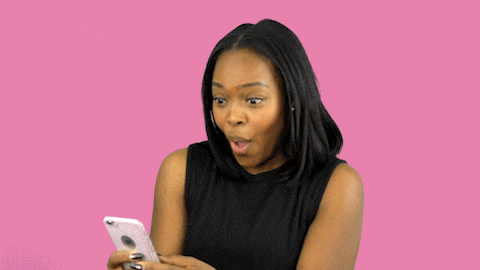 1. Kylie Jenner: AED4.4 million per post
2. Ariana Grande: AED3.6 million per post
3. Cristiano Ronaldo: AED3.5 million per post
4. Kim Kardashian: AED3.3 million per post
5. Selena Gomez: AED3.2 million per post
7. Beyonce: AED2.8 million per post
8. Taylor Swift: AED2.7 million per post
9. Neymar da Silva Santos Júnior: AED2.6 million per post
10. Justin Bieber: AED2.6 million per post
Drumroll for the Arab inclusions in the top 100
See the full list on Hopper here:
26. Mohamed Salah, 30.4 million followers: AED606,000 per post
Huda Kattan, 37 million followers: AED334,000 per post
https://www.instagram.com/p/ByhuCgjg5ZS/
Basically all of us