Some Dubai Gyms Are Preparing To Reopen
Following suggested guidelines laid out by Reps UAE, some Dubai gyms are working tirelessly in preparation for reopening.
No timeline or opening date has been given, however, a UAE body for fitness standards issued advice for how gyms should set up. The guide included preopening standards, which state gyms should undergo enhanced cleaning, staff should be tested on return, mats and foam rollers should be removed, a cleaning schedule should be in place along with full disinfection process, users should be made aware of new policies and all equipment should be at least two metres apart.
*It's worth noting the government has not issued guidelines or dates for reopening.
Local gyms are stepping up to ensure that WHEN gyms are permitted to reopen, they are ready and waiting to do so
Iconic Fitness, a CrossFit gym in Dubai Marina, is outlining new individual workout spaces.
"Following the guidelines as per the authorities and Government regulations. We are at phase one and cannot wait to re-open! – Reyhana Harper, Iconic Fitness Dubai Marina
Gym Nation brought in a sterilisation company for treadmill disinfection
First day back at gym like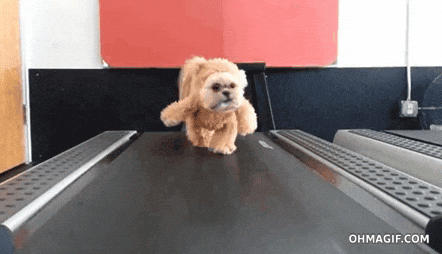 Don't want to wait? Home workouts can bring just as much intensity.
LISTEN: 4 Families Have Been Infected With COVID-19 After Meeting For Taraweeh Prayer
Apple Podcasts / Google Podcasts / Anghami