Finally! A Solution For Those Pizza Lovers Who Hate Sharing Their Food
There's nothing nicer than 'winning at lunch'. Your food arrives and you just know you got the best meal in the house. The problem is, your colleagues know it too.
And they want a piece of the action.
It seems Pizza Hut saw that their new MyBox meal was getting a lot of attention—and not all of it good.
So they've just come out with an ingenious solution: 'The Meal Conceal 3000'.
A cheeky way to keep your MyBox hidden from hungry eyes.
We could explain, but it
'

s easier (and more fun) for you to check out the retro infomercial they made:

How cool is that? 

 Those 'dinner disguises' are so convincing. We love the 10000-piece puzzle. There's no way anyone would ever pick that up. In other words, our MyBox meal would be pretty safe.

What's your favorite?
So, how do you WIN one? (And a voucher for your own MyBox)
We're guessing these are gonna go pretty fast. (The video actually said so) But don't worry, we've got you covered—like an irresistible pizza meal that's been protected from prying eyes.
Pizza Hut is giving you the chance to win one on Facebook, along with a voucher that turns into (you guessed it) another MyBox.
Just click on this link to enter
*T&C apply: Read here.
 Goodluck! 
To share or not to share?
 Selfies? Sure. This article? Yes please. Your MyBox meal?
Well, let's see what Joey has to say about that….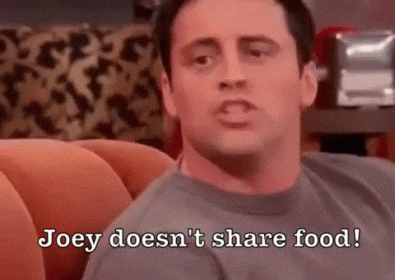 Haven
'

t heard of MyBox?

Then you definitely have to click here and try it for yourself!

Choose ANY pizza and your choice of any two delicious sides for only AED 30.

You won't regret it!