Hidden Cost For Expired Visas: Expired Visit/Tourist Visa Holders Must Pay A Mandatory 'Exit Fee' Upon Exiting The UAE
Hidden Cost For Expired Visas: Expired Visit/Tourist Visa Holders Must Pay A Mandatory 'Exit Fee' Upon Exiting The UAE
MASSIVE ANNOUNCEMENT FOR EXPIRED VISIT AND TOURIST VISA HOLDERS:
If your UAE visit/tourist visa has expired after March 1, 2020, you will be subject to pay an exit fee of AED500 (per person) at the Dubai International Airport, (DXB) upon exiting the UAE.
Expired visit and tourist visa holders will be subject to pay the AED500 UAE exit fee regardless of the 1-month grace period from July 12.
This, however, does NOT apply to UAE resident visa holders.
(This news was confirmed by the General Directorate of Residency and Foreign Affairs (GDRFA) and the AMER service that you can call on 8005111 for further inquiries.)
Pragya Singh, a former Dubai resident who recently left the UAE on a visit visa, sent us her payment receipt of the UAE exit fee of AED500, that included knowledge fee + VAT
The recent Dubai graduate was caught by surprise at DXB immigration when she was informed of the exit fee and paid off the fee with her emergency cash.
Thus, this is a PSA for all expired visit visa holders leaving the UAE, so you don't get stuck at the airport with insufficient funds. As travellers will not be permitted to leave the country before clearing the exit fee payment at the Dubai immigration counter.
Please note that the AED500 UAE exit fee only applies to expired VISIT and TOURIST visa holders
DHA is reminding all Dubai citizens and returning residents to treat wearing a face mask at all times as the NEW normal!
If you've run out of disposable masks or are looking for quality reusable masks (to avoid being fined AED 3000) then check these out:
1. A pack of 50 three-layer disposable medical face masks for AED 19.36.
2. Advance reusable face mask, suitable for when you go running or cycling for AED 49.66.
3. Pack of 5 HypaShield Face Masks for AED AED 74.99.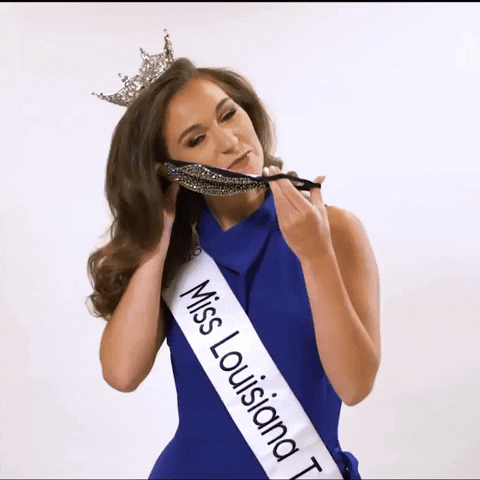 As cabin baggage is NOT permitted, you can get yourself this multi-compartment and Convertable Shoulder Laptop Bag, to store all your in-flight essentials when travelling back home.
You WILL be permitted to carry your laptop, handbag, briefcase and baby items with you during the flight.
On Amazon for AED 139.00.
This Spacious Laptop Tote Bag for Women is your one-stop solution if you're big on organisation and order! With 3 layer compartments, this premium PU leather bag has a section for just about anything and errathing.
Promising review:
"The bag looks beautiful. Right like in the pictures of the website, rigid and spacefull! I'm very satisfied so far. Will update after using it for some time. It is easy to carry on the shoulder as well, so yes, ladies, if you need to carry a lot of stuff and want to look professional at the same, go ahead!
Buy it from Amazon for AED 235.18.
Note: This article may contain affiliate links. Lovin Dubai can receive a commission if items are purchased through a link from this post.