A Special Eid Gift For Stranded Indian Residents: India To Resume Flights To The UAE From July 31 to August 15
A Special Eid Gift For Stranded Indian Residents: India To Resume Flights To The UAE From July 31 to August 15
Yuuhpiieeeeeee, updates like these are the music to our ears!
UAE residents stranded in India and away from their second home, BUCKLE UP because India is resuming flights to reunite several UAE residents with their families here during the Eid holidays.
In short, UAE bound flights from India will resume from Friday, 31 July till August 15: As officially announced by Air India Express on their Twitter handle.
(Please note: The UAE is granting priority to those with valid UAE residency visas first to board these special flights. Those with visit visas will have to wait for normal passenger flights to resume to return to the country according to the UAE regulations.)
Air India Express opened bookings for India-UAE flights on the departure leg of the repatriation flights under the Vande Bharat Mission (VBM) on their website
Air India Express is the first such airline to resume the India-UAE flights after a limited-period special flight agreement between the two countries ended on Sunday (July 12 to 26).
FYI:
In a nutshell, from July 31 till August 15, Indian expats can FINALLY return to their homes in Dubai, Sharjah and Abu Dhabi via Air India Express
Bookings are now open.
A special Eid indeed!!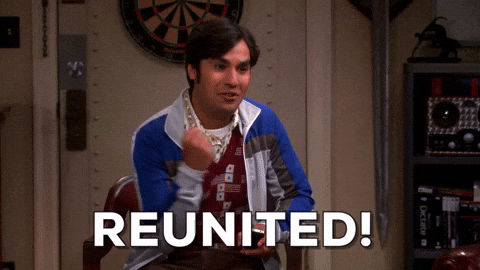 As cabin baggage is NOT permitted, you can get yourself this multi-compartment and Convertable Shoulder Laptop Bag, to store all your in-flight essentials when travelling back home.
You WILL be permitted to carry your laptop, handbag, briefcase and baby items with you during the flight.
On Amazon for AED 139.00.
This Spacious Laptop Tote Bag for Women is your one-stop solution if you're big on organisation and order! With 3 layer compartments, this premium PU leather bag has a section for just about anything and errathing.
Promising review:
"The bag looks beautiful. Right like in the pictures of the website, rigid and spacefull! I'm very satisfied so far. Will update after using it for some time. It is easy to carry on the shoulder as well, so yes, ladies, if you need to carry a lot of stuff and want to look professional at the same, go ahead!
Buy it from Amazon for AED 235.18.
Note: This article may contain affiliate links. Lovin Dubai can receive a commission if items are purchased through a link from this post.