Consider Yourself Tech Savvy? Then See If You're Able To Tick Every Item On This Checklist
Consider Yourself Tech Savvy? Then See If You're Able To Tick Every Item On This Checklist
Some people are addicted to naps and some with apps… and if you're the latter then boyy you've come to the right place.
If your amigos come running to you for all the latest updates on tech, or if you consider yo'self the most tech savvy in your gang then you may want to see if you tick all the items on this list!
And if you're missing out on any, then these are some products that you need to add to your evolving collection of devices ASAP.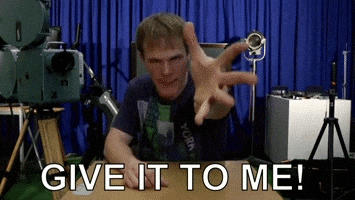 11. You've taken your home entertainment to the next level by investing in the latest and greatest portable LED HD Projector that gives you full cinema hall feels!
Buy it from Amazon for AED 191.84.
10. You steer clear of hard labour and let the robos do all the dirty work for you, with this Smart Robotic Vacuum Cleaner!
Promising review:
"I've been stuck In my apartment for a while because of all the corona virus fiasco. Ordering this is the best decision I have ever made. It's simple and effective. I call for the maid every week and the maids generally for a good Job. But this on the first run took a while to analyse the house and later on it was fantastic. Please be patient and let it do its thing for the first time. It takes a while for it to analyse your apartment layout. Once done.. it cleans like a charm.

The app is easy to use and you can also control it via Alexa or google home. It does go over carpets. But on the smaller mats it may struggle since it's too light. Best thing is to ensure all the small mats are out of the way. Clean them manually. In conclusion, although it's a little expensive.. it's worth every penny."
Buy it from Amazon for AED 1,699.00.
Promising review:
"There's nothing to comment. Because it's apple product and the product is awesome than AirPods 1 and 2. Active Noice cancellation and transparency mode make this product awesome."
Buy it from Amazon for AED 800.00.
8. Along with being a tech addict, you're also a fitness freak! So you're already equipped with this Advanced Fitness Tracker that has guided breathing sessions, alarms, goal-based exercise modes, a food log and a sleep tracker to keep your body and mind at it's healthiest!
Promising review:
"I just started a healthier life style and it is all i needed , and it has good value for money after I compared it to many other devices including apple watches and Garmin. Fitbit is mostly for excercising , but other brands have features for emails and show more colors , this fit bit will show notifications and for me that was all i needed."
Buy it from Amazon for AED 440.00.
7. It's either that or for your tech-hungry self, you have the advanced version of Fitbit: The Apple Watch Series 5 to get all your work done and dusted with in a flick of a wrist!
Promising review:
"Use this watch for my appointments as well as for the health application, the little things do make a difference, love it."
Buy it from Amazon for AED 1,562.95.
6. You control your smart home with ONLY your voice now thanks to this Google Home Mini Wireless Voice Activated Speaker! Thanks Alexa, you the real MVP!
Promising review:
"My whole daily life and routines have now changed since I bought this little fella. Once you get this thing, you won't go back. Now I can ask a plethora of things and also control multiple devices at home with voice commands. Absolutely in love with it."
Buy it from Amazon for AED 80.00.
5. Being tech savvy means your selfies are never NOT on point! That also basically means that you have this Portable Clip On Selfie Ring Light with you at all times.
Promising review:
"This little ring light is so easy to use, just clip it on your phone, turn it on, adjust the brightness and take your selfie. This is my second ring light and I'm sharing with my daughter-in-law as she needed one for her new business. Great price, durable selfie light. Would recommend."
Buy it from Amazon for AED 139.00.
4. You keep all your data, docs, movies, shows, files, memories, pics and etc. stored away safely on this 2TB External Hard Drive, and don't have a worry in the world about 'accidentally' losing your files…
Promising review:
"Perfect Product for an Amazing Price. After my order in the night i exactly received my product next day in the afternoon. It was Black in colour with a USB 3.0 wire. Dimension are 11.5cm X 8cm . And was exactly how it was how in the picture. I followed the online demo mentioned on youtube to format it to Mac (exFAT) and it was easy to convert. If i need another one i will order this product again as it was at a best price in the market."
Buy it from Amazon for AED 235.00.
3. No matter how low the video's sound is when showing a video around, you ALWAYS have the one-stop-solution with this 5-Way Multi Headphone Connector.
Promising review:
"You can connect multiple speakers and headsets."
Buy it from Amazon for AED 25.00.
2. You don't waste any time or trees buying hardcover books, all thanks to your adored Kindle (10th Gen)! The bookworm inside could no be happier with this adjustable ebook device that even lets you highlight your favourite quotes to read again and again!
Promising review:
"This is my first Kindle ebook device. The build quality is good and user interface is very easy to use. Having the ability to enlarge font size and to adjust screen warmth and brightness, are great features for minimising eye strain. My experience with it after buying my first book is positive so far."
Buy it from Amazon for AED 999.00.
1. You have the Bose 700 Wireless Noise Cancelling Headphones that allows you to jam to all your faveee songs without the outside world disturbing you one bit!
Promising review:
"Great headphones work very well and the silver colour is really cool. Once you understand how to use your fingers to change volume, skip songs etc it becomes a great way to enjoy both music and calls."
Buy it from Amazon for AED 1,449.00.