Vinyl Is BACK People And So Are These 5 Old-School Retro Trumpet Gramophones
Vinyl Is BACK People And So Are These 5 Old-School Retro Trumpet Gramophones
Revisit the late 1800s and live the retro life with a classic trumpet gramophone!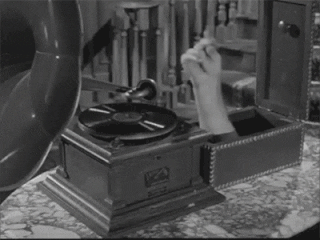 5. In an era of change and uncertainty, the most comforting things of all are throwback gadgets such as this glistening Brass Gramaphone and some throwback music! Aahhh thas the life fam.
Buy it from Amazon for AED 589.00.
3. This retro BlueTooth gramophone-themed speaker combines modern technology with vintage classic aesthetics, combining the latest and best digital audio technology with a retro atmosphere.
Buy it from Amazon for AED 187.68.
2. Bring back the 80s passion and nostalgia that you never experienced by combining new modern tech with the old design, now with improved sound quality but the same unique retro feel at the same time.
Promising review:
"Very happy with this product. The sound comes out two speakers on the sides and the horn. The horn speaker is pretty quiet compared to the two side ones. I've played multiple records on it and they all sound great. Haven't used BlueTooth or aux yet but the radio works well too. I haven't had any problems with it so far and have played records on it just about every day for 3 about weeks on it now."
Buy it from Amazon for AED 880.00.