Here Are 6 Quirky Items That You Will Protect With Your LIFE!
Here Are 6 Quirky Items That You Will Protect With Your LIFE!
Well, you might just regret buying them at FIRST, but once it grows on you (which it will) you will protecc these quirky items with your mortal life.
It does not get quirkier than these 6 items
Your inner Mr Bean will be THRILLED like there's no tomorrow.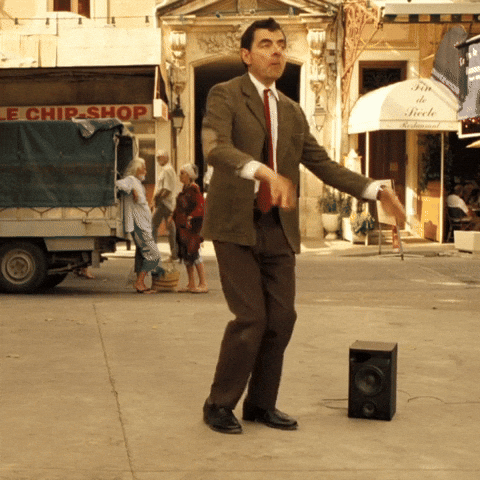 5. Practise putting some holes in one even when nature calls with this Toilet Mini Golf Set! This right here is the future friends.
Promising reviews:
"A cute funny item."

"Just like the picture."
Buy it from Amazon for AED 41.98.
4. If you're a so-called Potterhead and don't have this giant, snug and possibly magical Harry Potter Throw Blanket, then fellow wizard you are committing a crime of the highest order and you WILL be punished.
Promising review:
"I bought this for a Harry Potter fan, my fiance, and she absolutely adored it the moment she got her hands on it. The quality of softness is noticeable and she uses it whenever she is gaming because of the convenience or being able to be covered and comfortably hold a videogame controller. The detail put into it is nicely done and the adult size is more than adequate for her to wear it and still have lots of room for moving your feet around without becoming uncovered."
Buy it from Amazon for AED 108.26.
3. A die-heart fan of the MCU?! Then prove your alliance to the avengers with this super COSY Adult Captain Marvel Throw Blanket with Sleeves!!!!!!!!!!!!!!!!!!!!!!
ADDING THIS TO MY CART RIGHT AWAY BAHAHA.
Promising reviews:
"Cold arms and front when Netflix marathoning? This is the perfect answer. It drapes wonderfully while Netflixing."

"I ordered 3 of these for my friends and I to wear at the #mcu22 movie marathon (leading up to endgame). They were soft and comfy- the perfect addition to a movie marathon! Also, I could wear it as a cape during the breaks, which was a wee bit of added fun. If you like these marvel characters- get yourself one!"
Buy it from Amazon for AED 111.15.
2. A pair of Replica Fish Sandals would make for a fun gift or make for a mad hilar pair of slippers for yourself!
Wear your Fishy Slippers indoors and outdoors whether that be downtown, beach, fishing, swimming, showering, festivals, parties and many other destinations.
Buy it from Amazon for AED 99.99.
1. If you're known for your witty remarks then this 'Fluent in Sarcasm' Despicable Me Tee is you and you are the tee.
Promising review:
"Good, quality T-shirt. Has gone through the wash a few times now with no degradation of the fabric or the screen printing."
Note: This article may contain affiliate links. Lovin Dubai can receive a commission if items are purchased through a link from this post.