These 6 Car Phone Holders Will Ensure A Smooth Drive For Even The Most Accident-Prone
These 6 Car Phone Holders Will Ensure A Smooth Drive For Even The Most Accident-Prone
Drive into the Dubai sunset like a pro and without losing your way a BILLION times (guilty) with the help of these 6 trusted and high-quality car phone holders!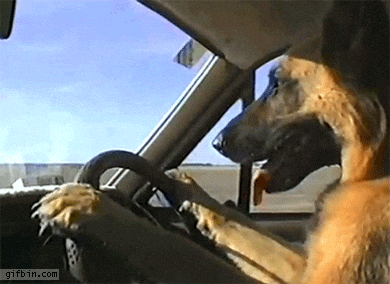 6. The UGREEN Dashboard Phone Holder 
can be stably secured to your car dashboard edge, holding a cell phone in front of the driver without blocking of sight.
Promising review:
"It's a very refreshing experience to drive straight with minimal eye movements when referring to the GPS, it helps me appreciate and remember more of the route driven – especially if I'm learning the roads."
Buy it from Amazon for AED 37.00.
5. The UGREEN Gravity Car Phone Holder is designed with novel gravity linkage arms which can steadily hold and ease your phone automatically by one hand, don't need to touch or adjust the holder.
Promising review:
"This is awesome! Super easy to fit, and no risk of it falling off as you're navigating a bend like my last one that was window-mounted often did, and the silicone melted all over the window leaving a lovely mess. I didn't want a vent fitted one as I need the ac here in Dubai so the CD player mount was the perfect solution as the CD player is obsolete anyway. This cradle is totally adjustable in every direction and it's really easy to take the phone out and drop it in as the sides automatically close and open using gravity only."
Buy it from Amazon for AED 42.00.
4. The Gravity Mobile Phone Holder features a 360-degree rotatable ball to adjust your phone to a prime angle for hands-free GPS navigation & phone calls without block to driving vision. The hands-free navigation allows you to be more concentrated on the road and significantly improves driving safety.
Promising review:
"Best vent holder I've ever owned so far. Holds my iPhone 11 pro max big size firmly and locks perfectly with a slim phone case on as well. No complaints. Great value for money."
Buy it from Amazon for AED 41.00.
3. The Universal Sun Visor Car Phone Clip has a simulating design. You needn't look down at the screen, just position it at eye-level, giving you the best view of the road. Ensuring a safe drive whilst you're following the GPS, talking, navigating, listening to music or charging.
Promising review:
"This works for me. I have round AC vents on my Renault Duster, and my Samsung Galaxy Note 9 is a large phone, so it was rather difficult to find a device that secures my phone for GPS-guided driving. This solves that problem for me."
Buy it from Amazon for AED 93.88.
2. Automatic opening and clamping design can be operated with one hand. Just place your phone inside the holder, the clamps will close and provide a strong stable hold. A gentle touch on any sides of the quick release buttons, the arms would automatically open. The arm clamp can be flexibly adjusted for various devices.
Promising review:
"Thank you very much for providing such a good quality of products =) I would recommend this seller."
Buy it from Amazon for AED 55.00.
1. With the 360-degree rotating design, feel free to adjust the holder to your preference. You can enjoy a boundless horizon while driving on the road.
Buy it from Amazon for AED 20.99.