The American 'Grocery Run' Look Starter Pack – Coronavirus Edition
There is a shortage of masks, gloves and sanitizers all over the world! With prices of these preventive items skyrocketing into AED100+ zone. So you know what they say… desperate times call for desperate measures.
So Americans have put on their thinking caps and made the most of very little. Sellotaping on garbage bags, zipping up in diving suits, throwing paper bags and plastic mattress covers over their heads and all that jazz, Americans have done it all.
So as something fun to shoo away the corona blues, here is the ultimate 'Coronavirus American grocery run' look starter pack!
Look #1: The 'diving into the unknown' look
The virus ain't coming anywhere near this chap, thas for sure.
1. A nice body-suffocating scuba diving suit that's tight enough to stop ALL blood circulation and air particles from entering your body
On Amazon for AED 202.
4. Sports gloves! Cuz you are economical and can reuse these for a number of thaaangs
On Amazon for AED 137.82.
And that concludes it for look #1!
Look #2: The 'safety-first garbage man' look
When you gots to do what you gots to do!
1. Well for starters… you need to cover your body with a long disposable garbage bag, because anything outside right now is just trash
Available on Amazon for AED 9.90.
2. Out of masks?! Worry not! Just cut eyeholes and place these brown paper bags over your head and BAAM goodbye corona it is
On Amazon for AED 44.90.
3. Duct tape to tightly secure the garbage around you… because clearly corona can crawl up from anywhere
On Amazon for AED 15.99.
If you're going for the 'American Covid-19 grocery run' look then honestly… even your Halloween costume would do at this point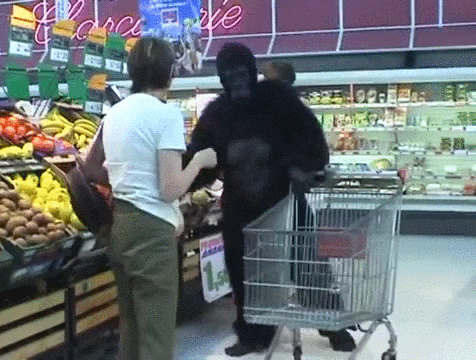 Feature image credits: @IGDAILYMEDIA