Pet Parents! The ULTIMATE Solution To Put All Your Worries At Ease Is Here
Being a pet parent is one of the most rewarding experiences, but there are some minor hassles along the way.
For one thing, if you're travelling, you can never be sure if your little one will be well looked after. And what happens if you're caught on the hop?
If you have an urgent meeting, or if you need a vet at 3am, who do you call?
Thanks to MyPetBuddy, an online community of pet lovers and parents, all those worries will soon come to an end. And in just a few clicks.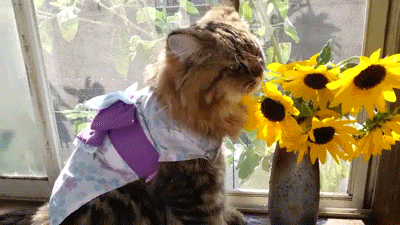 MyPetBuddy is an online community for pets, pet parents and pet buddies.
Say goodbye to boring ole' Google searches, and hello to communicating within a community of like-minded pet lovers.
On MyPetBuddy, (MBP) you can share and exchange pet-parent hacks, find playdates or buddies who'll help take care of your baby while you're gone. It's like the friend you always wanted to have- you know, one that doesn't fear cats or dogs.
An Emirati-German couple realised the need for such a community when they adopted five furbabies- two dogs and three cats. After probing the net for ways to enhance their little ones' lives, they discovered a community of like-minded people that put them at ease. Hence, the birth of MyPetBuddy- allowing ALL pet parents to feel as comfy, and to know they're not alone on this parental journey.
It's like a fun Facebook portal- but for pets and animal lovers
Basically your new go-to.
Signing up on the MPB site is as easy as 1, 2, 3 and the adorable part is you get to sign your own cat's or dog's up too- complete with their own profile picture and all!
It's purrsonal and can be tailored to the member's preference. Members have to register with their identification card to ensure that the community is completely safe and trusted. Just as one would want.
On MPB, everyone's open for an exchange of ideas, communication or stories, and allows for friendships to be built. Just like other social platforms- whomever you meet online can essentially end up being your new pet buddy, where you both can go for walks and chats with your pups or agree on an arrangement to care for each others' pets when travelling. Ideal!
This is a PAWWfect way to spend your weekends or holidays
If you feel unfulfilled, lonely or don't have your pet in Dubai with you (sniffles* I can relate*), sign up as a part-time pet companion and don't feel bad. Now you may feel loved in the arms of a new friend's pet, should you be chosen as their honorary pet caretaker (for temporary or longer periods).
Couldn't think of a better way to spend some time off than snuggling adorable fur babies, tbh.
It's a budget-friendly option for emergency situations
A friend in need is a friend indeed, and with MPB, you can sleep in peace knowing your baby is cared and loved for by other pet lovers.
MPB has all those options, so you can quickly dot out each other's requirements.
Whether that be proximity, interests or any other specificity. Plan indoor or outdoor playdates or head to the farmer's market with your new pals.
MPB is more affordable than any other option out there. All you do is get the annual membership plan and the rest is free.
A big plus. On MPB vetline you can get in touch 24/7 with a registered vet nurse who can support, in case of minor medical situations with your cat or dog.
*Disclaimer: MPB Vetline is not a substitute for visiting the vet.
The important bits:
Joining is free! Register you and your adorable pet child on the MyPetBuddy website here.
First-time users can even avail a limited offer that gives you 50% OFF your annual membership plan. Terms and conditions apply. 
Click here for more info.