8 TV Series That Everyone Is Going To Be Glued To This Month
There is no greater pleasure in life than getting stuck into a good TV series… AMIRITE?!
Which is why we combed OSN's upcoming schedule to bring you the best of the best. Some returning greats, some classics along with new hit shows that are probably all you'll be talking about over the next few months.
Here are 8 brill shows that you're going to be glued to this season
Thank us later.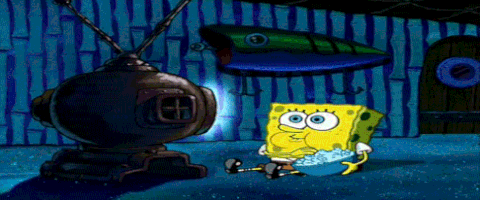 8. Catch 22
George Clooney is the ageless Hollywood heartthrob who rose to fame in ER before hitting the big screen and now he's back as executive director of a brand new TV series – Catch 22, which will be available on OSN this September.
Interested in World War II? This is a limited series adaption of the classic Joseph Heller novel, Clooney appears in two episodes and also has directorial credits on three!
Tune in to Season 1 from September 11
When: Wednesdays 10pm
Channel: OSN Series First
7. Watchmen
If Game of Thrones was HBO's hit for 2018, Watchmen may be the hit of 2019. Prepared to get addicted to Watchmen. The narrative depicts an alternate history, an iconic graphic novel brought to life, where masked vigilantes are outlaws.
Tune in to Season 1 from October 21
When: Mondays 10pm
Channel: OSN Series First
6. Grey's Anatomy
The show that needs no introduction.
This is a series first for OSN, and after a will-it-won't-it happen Grey's Anatomy brings you season 16. Wooh! This show is based around the lives and dramas of a hospital's medical team and fans simply can't get enough.
Tune in to Season 16 from September 29
When: Sundays 9.20pm
Channel: OSN Series First
5. Binge on Baywatch
All episodes, all seasons, at the touch of a few buttons.
This is a binge-watch that will bring back all those nostalgic vibes. The 1989 series features stars whose celeb-power went from strength to strength after appearing in the show. For David Hasselhoff, Pamela Anderson and Yasmine Bleeth… This is where it all started!
Binge on Season 1 – 9 from September 15
When: Sunday to Thursday
Channel: OSN Binge
4. Godfather of Harlem
If you're into hardcore gangster grit, get into the Godfather of Harlem. This is actually a TV prequel to the 2007 film, 'American Gangster' and a gangster named Bumpy Johnson makes his way in Harlem.
Tune in to Season 1 from September 1
When: Tuesdays 10pm
Channel: OSN Series First
3. Awake
A one of its kind Lebanese mini-series, this TV show will have you on the edge of your seat. After 12 years in a coma, a woman awakens with her whole life flashing before her.
Fancy a bit of suspense? Mystery? These ones for you.
Tune in from September 8
When: Sundays 11pm
Channel: OSN Yahala Al Oula
2. Modern Family
Modern Family is the show that keeps on giving. Centred around an extended American family, the award-winning show is already in its 11th season and shows no signs of stopping.
So much love for this show.
Tune in to Season 11 from October 1
When: Tuesdays 8pm
Channel: OSN Comedy
1. How to Get Away with Murder
YES! This American drama series became a cult phenomenon and thanks to the gripping plotline, revolving around a group of students and their brilliant professor who becomes involved in a twisted murder plot, How to Get Away with Murder has a notable 8.2 score on IMDB.
Tune in to Season 6 from September 29
When: Sundays 10pm
Channel: OSN Series First
Amazing shows have been dubbed in Arabic and you'll find them exclusively on OSN
Chernobyl, the most highly-rated TV show on IMDB that documents the Chernobyl disaster is now available in Arabic – Starting September 8, Mondays 12am.
Along with My Brilliant Friends (Starting October 13, Mondays 12am) and Grand Hotel (Starting December 8, Mondays 12am).
You can also catch Stiletto Vendetta Season 1 (from September 2), and Hekayatna Season 2 (available now).
All available on OSN Yahala Al Oula.