Here Are 10 Big Events To Look Forward To This August In Dubai
Unsurprisingly, the summer calendar has remained chock-a-block during the summer months.
It's flippin' hot, but Dubai still brings you SO MANY ACTIVITIES throughout, and for that we are grateful.
For world-class concerts, movie marathons, indoor entertainment venues and more, here's what's kicking off this August in Dubai:
10. Take the kids to visit Modhesh World
As soon as you step foot inside you'll see Modhesh World is an absolute feast for all the senses. Think mega-indoor entertainment arena with a whole load of amusement park and carnival-type rides.
The Go-Karting track is big enough for all ages and the carousel is just dreamy.
Entry is free, but you pay per ride. Suggested tip: let kids your kids know in advance how many rides they can go on, or they WILL lose the run of themselves
More info here
9.  Eid Al Adha fireworks
Get in-line people, Dubai is about to LIGHT UP and we are here for it, 'cos there's nothing MORE magical than fireworks and of course, Dubai is going big for the Eid holiday.
But take note, Dubai Festival City Mall is the ONLY spot hosting fireworks this year. Head down on either Sunday, August 11, or Monday, August 12 and catch either the 8pm or 10pm shows.
The show will also include an extraordinary laser, light and water show, and the best bit? It's all free!
When? August 11 and August 12
8. A free fantasy stage show is coming to Mall of the Emirates
Only in Dubai would you find a performance of this calibre… and not pay a dirham to see it. The unique Fantasy Stage Show at Mall of the Emirates features live music, aerialists, contortionists, dancers, gymnasts and SO MUCH MORE.
When? August 12 to August 16
7. The 1975 are coming to the Coca-Cola Arena and it will be EPIC!
This British rock-pop group has taken the UK by storm, (winners of both Brit Awards in 2019 and Grammy nominees in 2017) and they're making their way to Dubai for one night only this August.
Famous for their live shows, this promises to be an epic night at the newly-opened Coca-Cola Arena, the largest indoor entertainment venue in the city. If you're into rock/pop, and killer stage shows, this is your jam.
When? August 14
6. Dubai Sports World, World Trade Center
Hyped as an indoor sports arena for all ages to keep active during the summer months, Dubai Sports World takes over the majority of World Trade Centre for the summer. Featuring everything from tennis and badminton, to a running track and activity course, your kids are spoilt for choice. They've got a kids summer camp, or alternatively, a kids pay AED50 per hour.
More info here
5. There's CatVideoFest at Cinema Akil is exactly as cat-obsessed (in a brilliant way) as it sounds
August 8 marked International Cat Day and Cinema Akil is putting on a movie fest feline fans will LOVE.
CatVideoFest is a compilation of top-rated cat videos from the depths of the weird-wide-web. The movie is filmed internationally with all money raised going to local shelters and cat-focused charities.
CatVideoFest will screen for the first time at Cinema Akil between August 8 – 10
4. Major lols at the Laughter Factory for the month of August
These nights are the best thing since sliced bread and don't let anyone tell you otherwise.
International acts are flying in between August 8 and August 15 including Ro Campbell, Scott Bennett and Dave Fulton.
See here for ticket prices (between AED140 and AED160) and exact dates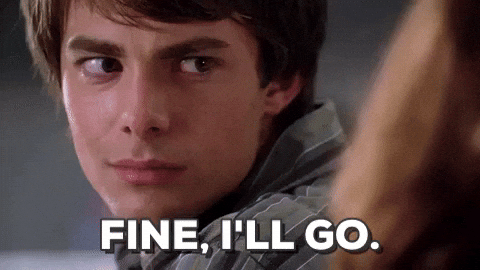 3. Aquaventure After Dark is throwing an Emoji™ bash
If you like live music, big slides, Emoji™ inflatables and floating in lazy rivers, then get yourself down to Atlantis, The Palm for Aquaventure After Party. The popular night parties are going big for this one with two DJ zones, laser and fire zones, and giant inflatables making it one of the most 'grammable parties in town.
More info and tickets here
https://www.instagram.com/p/B0QrryHg_gp/
2. Dubai Opera is hosting a Film Festival that Disney fans are going to LOVE
MMMmmmmm what?! Dubai Opera is hosting its first-ever Disney Festival this August and it's a marathon of the classics!
Over 12 days you can catch 48 of the BEST ONES at the iconic performance venue and allllll of your faves are scheduled in including The Little Mermaid, Moana, Hocus Pocus, and Honey, I Shrunk the Kids.
Tickets start between AED40 and AED60 with packages available
When? Between August 15 and 30
Information here
1. Agggggghhhhh! Westlife are coming to the Coca-Cola Arena
This is the one many of you have been waiting for. Westlife, the Irish pop-group are bringing their reunion tour to the Coca-Cola Arena, and it WILL be epic.
The band you know and love for 'Flying Without Wings' and 'My Love' are bringing their sexy Irish accents and boy-band moves to the huge indoor 17,000 seater venue. START reliving those tunes now because everyone will know the words.
Get your tickets immediately if you want to see them. They will not last!
Tickets and info here