It's Official: These Are The Top 10 Places To Get Ice-Cream In Dubai Right Now
Today is National Ice Cream Day, (yup, it's a thing) and to celebrate the beauty of the delicious, creamy hero Lovin are doing two things:
a) Bringing you the top 10 spots to get ice cream in Dubai
b) Leaving work immediately to go and get some of this delicious whip
Not limited to ice cream parlours, (although Dubai has many) this is a round-up of places where the quality of the whip is a very big deal and also some spots that do a dreamy, unmissable ice cream dessert.
Here are the ten spots you need to try ASAPPPPPP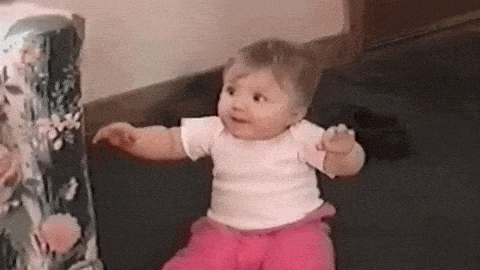 How did Lovin Dubai choose the final list?
Finalists were selected from all across Dubai
Online reviews, previous media coverage and notable blogs were also included in the overall rating
The final list is subjective – if we've missed out on any must-try places across Dubai, please do let us know!
The brand's social media audience and engagement were considered
10. Street x Gossip, La Mer
The unicorn sundae is layered with homemade rose-raspberry icecream and raspberry-blueberry ice cream and it tastes even better than it looks. Topped with crumble, cake cubes, cotton candy and marshmallow fluff, there is something child-like but totally lovable about this beaut creation.
More information about Street x Gossip here
9. Parker's
The point of Parker's is to bring your childhood memories to life with dishes that are colourful and FUN, and at a place where it's all about eating with your eyes, the Lotus Pull-Me dish is a feast for ALL senses.
This is a creamy layer of ice cream, stacked on either side with Lotus biccies and oozing Lotus sauce. Tempted? Erm, obvs!
More info about Parker's here
8. McDonald's
A controversial one to include, but hear us out. The sundaes at Maccy D's are ideal when you're looking for a budget-friendly cool whip and it's definitely the option your wallet will thank you for.
Plus, it's a good dessert-size and the chocolate sauce to ice cream ratio is perfection. Choose the McFlurry, Waffle Cone or sundae and you won't go wrong. (These are all priced between AED5 and AED10.)
ALSO, fries dipped into a sundae may sound like a weird combo, but it absolutely works and don't you dare knock 'till you've tried it.
More info about McDonald's UAE here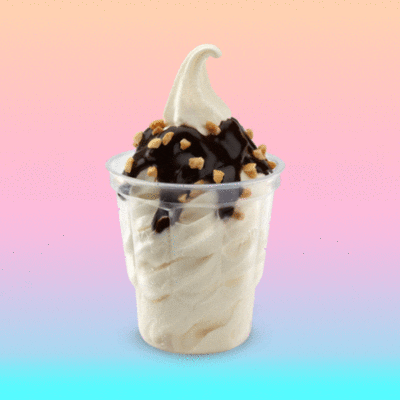 7. Ice Cream Lab
Hailing from the states, this place first hit the UAE in 2015 and it's been expanding ever since thanks to its 'fresh' ice cream concept. Basically, Ice Cream Lab promises customers the freshest ice cream you'll ever eat thanks to a freezing strategy, where they freeze a liquid ingredient right before your eyes transforming it into ice cream. Hella cool.
This is an ice cream experience unlike any other you'll find in Dubai.
More info about Ice Cream lab here
6. Baskin Robbins
Baskin Robbins is a go-to for scoops across town and with a serious range of flavour profiles and a huge flavour range, you can see why! From classics like US Butterscotch to the Love Potion flavour, BR also does incredible ice cream cakes that are perfect for birthday parties.
Find a Baskin Robbins branch near you
5. London Dairy Cafe & bistro
This spot is famous for ice cream and once you taste it for the first time, you'll understand why it's a favourite locally.
This is premium ice cream, and with only the best quality ingredients used, you know you're getting the good stuff. Want to try something spectacular? Look out for the butter-pecan… and thank us later.
More info about London Dairy Cafe and bistro here
4. Cold-Stone Creamery
This is a famous American ice cream chain, and if you haven't been lured by the smell of delicious warm cookies as you've passed the many branches located at malls across Dubai, you have will-power that needs to be bottled.
This ice cream here is deliciously creamy but it's the spread of toppings and dripping sauce options that keep you coming back.
More info about Cold-Stone Creamery here
3. Salt
NOT an ice cream parlour; Salt is a cult favourite for burgers in Dubai, it's an Emirati owned food-truck concept that made waves at its original Kite Beach locations for de-lish burgers and has since expanded to several Emirates and beyond.
But who are you kidding? The softies on the Salt menu are the big reason you're a return visitor.
The menu is simple, choose a  classic whipped cream or one with Lotus; this is a simple menu done well. One of these brings back so many great childhood memories.
More info about Salt here
2. Jelly Belly ice cream
This is a relatively new addition to the ice cream scene in Dubai; think gourmet ice-cream with 50 flavours to choose from… there is seriously something from everyone.
Rich, creamy and flavoursome; do yourself a flavour (lol) and get out there and try even a scoop of this to understand why it ranks so high.
Jelly Belly teamed up with City Centre Deira to create a unique flavour called 'victory' that's only available at the mall during DSS! See here for how you can taste it
More info about Jelly Belly ice cream here
1. Sweet Salvation, City Walk
Sweet Salvation was an attention grabber the moment it landed in Dubai (thanks to its controversial name) however this stand-alone spot continues to make noise as one of Dubai's most experimental ice cream shops.
Hailing from Toronto, Canada, when life hurts, go here and tuck into one of these seriously creative cones.
More information about Sweet Salvation here